Dans le cadre de ses activités au sein des universités tunisiennes et en collaboration avec le club informatique Netlinks , le club autour des technologies web et mobile à l'INSAT , Mozilla Tunisia était présente le 17 october 2012 pour une formation sur les projets Mozilla et l'open web apps.

Let's hack the Web, l'intitulé de la formation où beaucoup d'étudiants curieux étaient présents.
La formation a porté sur l'open web et le projet Open Web App de Mozilla ,étant un projet open source qui défend le Web ouvert et l'accès aux technologies ouvertes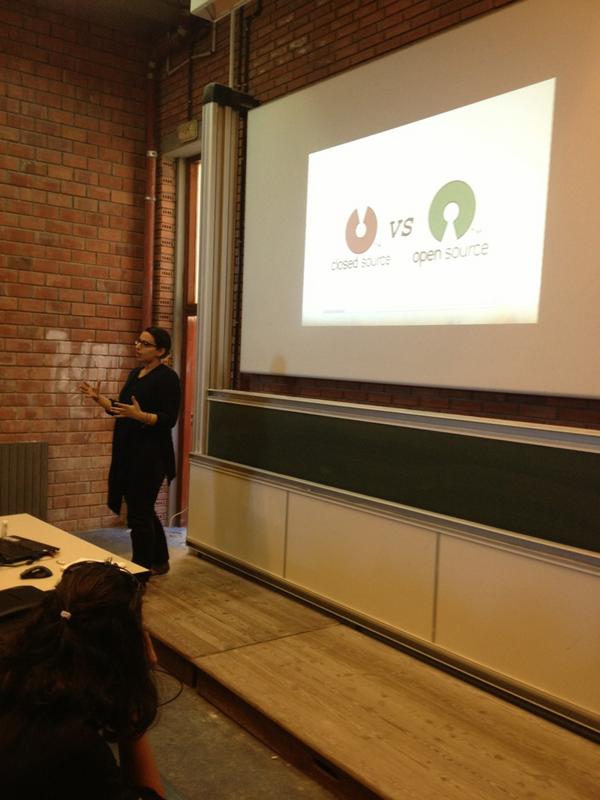 En deuxième partie , la Womoz Melek Jebnoun a présenté une démo technique sur les technologies open web (HTML5,CSS3 et Javascript) à travers le projet Open web apps. Ainsi que les outils mis à la disposition des développeurs par l'équipe Mozilla ou encore à travers Firefox.
A la fin de la session les Isatiens ont eu l'opportunité de tester Firefox OS de Mozilla grâce au deux téléphones B2G et poser leurs questions au reponsable technique de Mozilla Tunisia
Vous trouvez les slides de la présentation ainsi que des informations utiles sur le projet open web apps par ici

credit photo Netlinks
——————————————————————————————————–
English
In the framework of the current Mozilla Tunisia activities with the tunisians universities clubs, a presentation about the Open Web basics and a demo about the Mozilla project Open Web Apps were made in the university INSAT (National Institut of applied sciences and technologies).
This session took place by October,17th with the collaboration of the local university club around web technologies « Netlinks » .
« Let's hack the Web- Edition2″ was the heading of the session. It's a kind of continuity of the first session held last year around HTML5 with the same club. Many curious students were present and a lot of question about Mozilla and the community were asked after the session.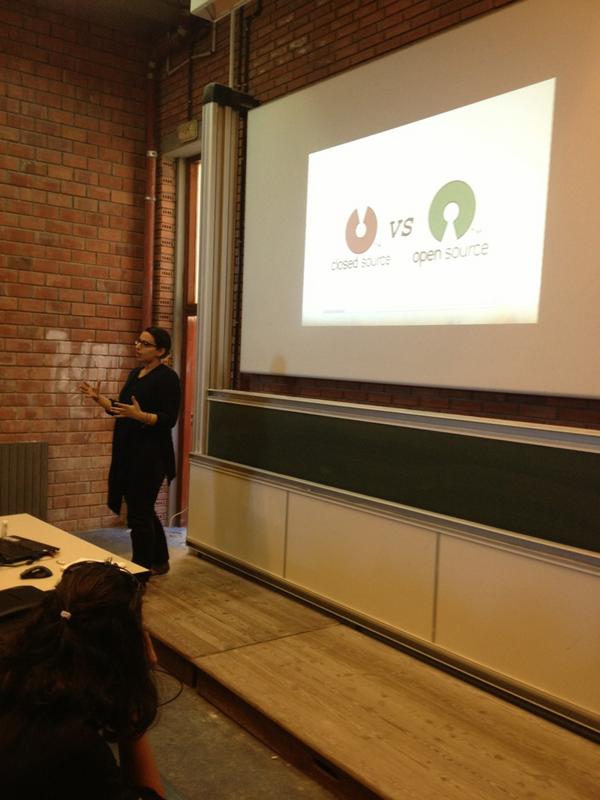 The session was held by our Womoz Melek Jebnoun and was about Open Web basics and an occasion to expose how some open source projects (basically Mozilla as example) aims to garantee this cutlure to protect the Internet users and offer them a great experience of the web. In a second part, a technical demonstration about how to build an open web app was given. It was also the occasion to show the students some features like the web developpers tool kit added to Firefox and to show them some HTML5, CSS3 and Javascript bases.
At the end of the session we put at the disposal of the students who attended the session two Firefox OS smartphone to test them and it was the occasion for them to raise some questions about Mozilla products or to discuss some technical concerns with the technical manager (rednaks) of Mozilla Tunisia.
You find the slides of the presentation as well as some useful informations about the open project Web apps here